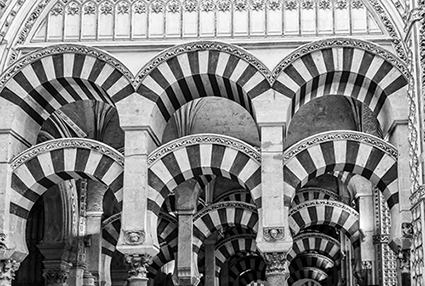 After being featured in Lens Work magazine Jerry Grasso's Moorish Influences goes on to be exhibit at Photosynthesis in Manchester, CT from March 12 – April 9, 2016. The opening reception is Saturday, March 12, 5–7 pm.
"Jerry Grasso's photography depicts the progression of the Moorish architectural influences from the Great Mosque at Córdoba to the final grandeur of Islamic art in the Alhambra, the magnificent palace/fortress of Granada.  Ordered repetition, radiating structures, and rhythmic, metric patterns form the basis of the architectural influences of Moorish history in southern Spain."
Find out more about Jerry Grasso here.
Explore more Alumni Success Stories here.