Issue 15 Of PHOTOGRAPH Is Out !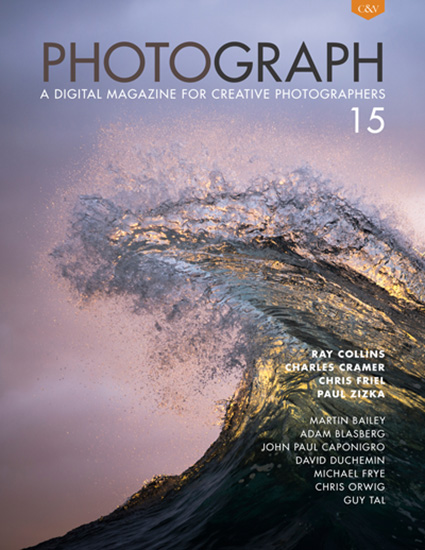 "Issue 15 of PHOTOGRAPH magazine is dedicated to the art of landscape photography and seeks out the ideal web of trees, explores what makes a good impressionistic landscape, catches the perfect wave, and examines at how including yourself in a vast scene can tell bigger photographic stories.
Portfolios and interviews include Ray Collins, a coal miner-turned-award-winning-photographer who's job injury led to his discovery of seeing the sea from a whole new angle; the calm, impressionistic work of former painter Chris Friel, widely known and respected in the intentional camera movement world for his landscapes; Charles Cramer, a classical pianist who studied with Ansel Adams and developed a deep love for creating beautiful prints; and Paul Zizka, who became widely known for his self-portraiture after including himself in his hard-to-reach landscapes.
Regular contributors John Paul Caponigro, Michael Frye, Guy Tal, Chris Orwig, Martin Bailey, Adam Blasberg, and David duChemin—each recognized for their respective landscapes—have contributed articles on audience, perspective, flexibility, how everyday conversation can spark creativity, the natural landscape as metaphor, optical filters, and how negative space can make a positive impact on your photography."
Get it here.