OPTIC 2016 – B&H's Travel, Outdoor, and Wildlife Photography Conference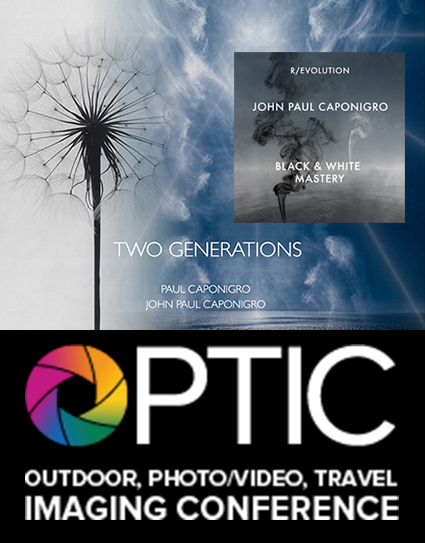 "OPTIC 2016 is four days of presentations, events, live demonstrations, portfolio reviews, gallery exhibitions, cocktail parties, sunset cruises and a Central Park photo expedition along with a giant two day long trade show. Please see each day for a complete schedule of the many activities that OPTIC offers that you can choose from, to customize your experience. The main stage on day one and day two will be live streamed. All lectures will be available to view at a later time, so you can relive OPTIC and not miss a single exciting presentation!"
I'll be presenting two sessions …
1    Black & White Mastery – Sunday June 5 at 4:30
2    Two Generations Of Master Artists – Monday June 6 at 2 pm
In this second session, I'll be sharing the stage with my father.
Find out more here!