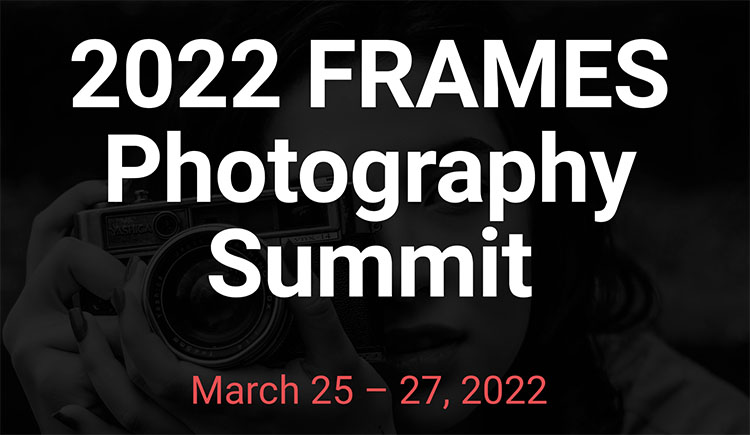 .
"Taking place over three days, the FRAMES PHOTOGRAPHY SUMMIT 2022 will feature twelve top-class presenters. Our lineup will include some of the biggest names in the craft as well as individuals at the cutting edge of their creative practice. With our commitment to educate, entertain, and inspire, we will feature talks on artists' work and working practices as well as in-depth interviews that will challenge how we think about photography. If you share our love of photography, join us for this exciting event where we will celebrate our shared passion for the joy of image-making."
Twelve sixty-to-ninety-minute sessions with some of photography's most prominent and knowledgeable artists and thinkers.
Ami Vitale
Alec Soth
Caroline Preece
Sean Tucker
Barbara Alper
Richard I'Anson
Phil Penman
Michael Kenna
John Paul Caponigro
Rick Halpern
Shane Balkowitsch
Rollence Patugan
I'm presenting Sunday, March 27 at 1 PM EST.
The Wonderful Things Printing Can Do For You And Your Images
$120 for all-access tickets
$99 with the code Johnpaul20
Register here.
View the schedule here.