How To Set Your Camera's Auto-Bracketing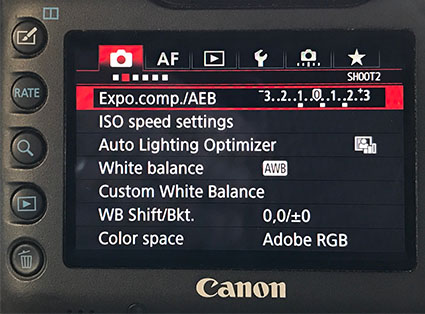 back LCD menu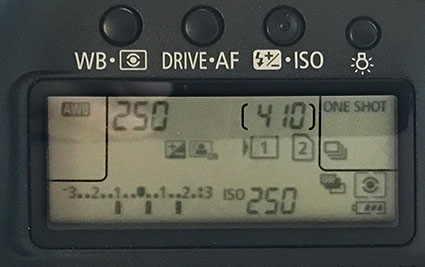 top LCD menu
It's easy to set your camera to auto-bracket. The hardest part of this process is navigating a camera manufacturer's menu. Once you find it – and do it several times – you won't forget it.
Here's how to do it on current Canon cameras – the steps are similar for other cameras but the buttons and menus vary.
First, set the number of frames made in each bracketed sequence. Press the Menu button. Use the main command dial (top) to cycle through the menus on the LCD screen (back) Go to the 4th tab (small camera) > 1st list and then the use the jog wheel (back) to select the 5th item. Press the set button to select it. Use the jog wheel to select the number of shots and press the set button once again. While 3 is the most commonly used, it's not unusual to use 5 or even 7. Because 3 is the most commonly used number, it's likely that once you set this, you'll reset it infrequently.