Photography – My Favorite Form of Exercise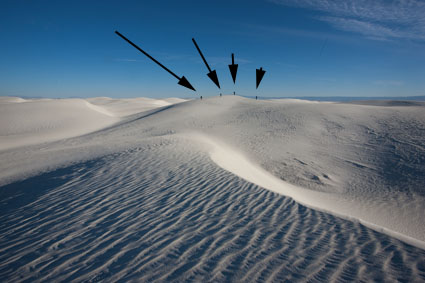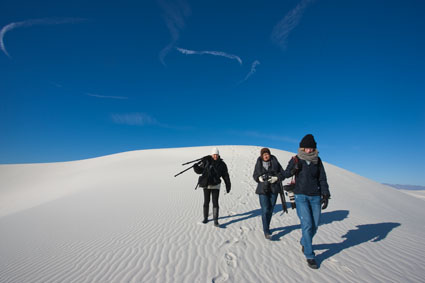 Photography is my favorite form of exercise. Sometimes you walk a lot. Sometimes you walk in challenging terrain. I love walking in dunes. It's great exercise. Low impact. Lots of climbing. You lose your breath by the time you reach the top of a dune. But you're so excited to make the next photograph, you forget about it. By the time you're finished making the photograph, you've got your breath back. There must be another great picture just over the next dune. So you keep walking further. Just when you think you're finished, you turn around and realize you get to do it all over again on the way back.
Find out about my field workshops here.

Stay tuned for more 2010 workshop dates.