Test Exposure Time Onsite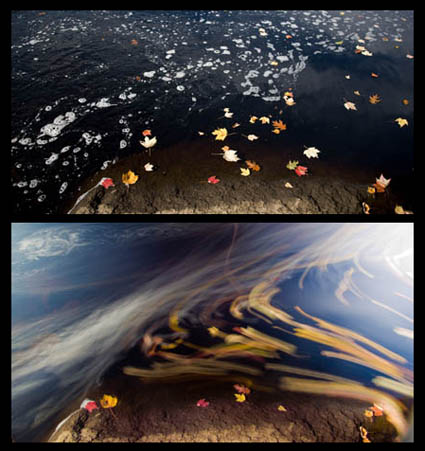 Sometimes the camera eye sees very differently than our eyes. So, it's really useful to try new experiments. Getting a preview on screen (back of the camera or portable camera on location) give you immediate feedback. Then you can put that newfound knowledge to use on the spot.
Today in my Fall Foliage workshop, I tested time for everyone. The same stream had many different rates of flow so what worked in one situation wasn't optimal in another. Here, 1/250th of a second with is compared with 30 seconds. At a waterfall upstream motion wasn't frozen until 1/1000 of a second and 4 seconds was best for streaking as after 8 seconds the waterfall began to turn vaporous rather than streak.
Check out my workshops here.