Problem
The paper won't feed. It jams or feeds through without printing.
Solution
Make sure your paper is seated correctly in the printer.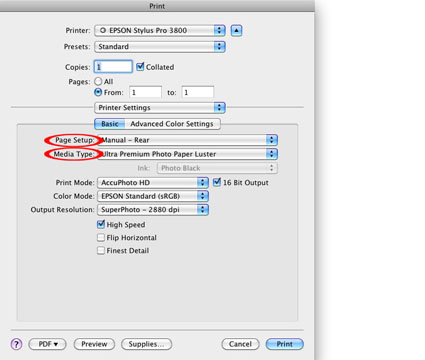 Setting for Epson Exhibition Fiber Paper on Manual Rear.
Setting for Epson UltraSmooth Fine Art Paper on Manual Rear.
Check your Paper Feed setting and if the problem persists, adjust the Platen Gap.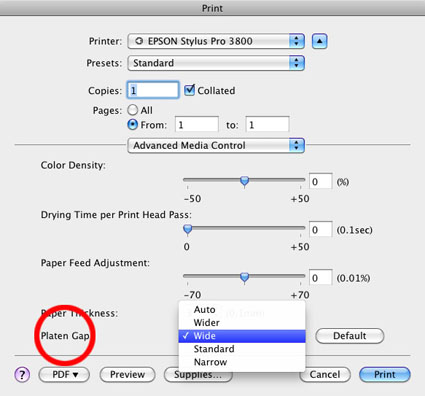 Thicker papers need to be fed with the Manual Rear option. Make sure you're using it and you've specified this in the printer driver. You may still need to adjust the Platen Gap to a wider setting for thicker media (like Epson Exhibition Fiber Fine Art Paper). Many thicker papers will tend to jam when feeding them in bulk. You may need to feed them one at a time. Sometimes, you even need to give the paper a gentle nudge when the printer first feeds it.
Read more Printing Tips.
Learn more in my Fine Art Digital Printing Workshops.