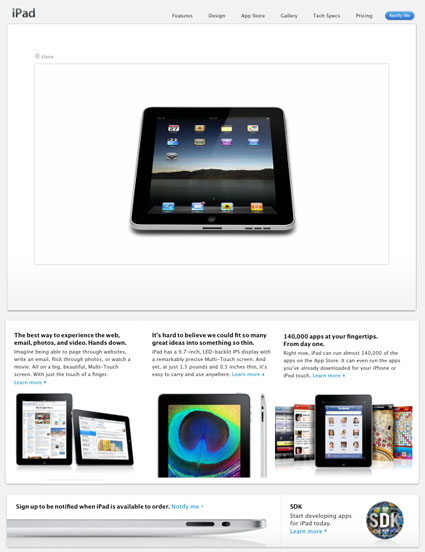 9.7″ touch sensitive LED display. .5″ thin. 1.5 pounds.
Look at photos, read ebooks, navigate maps, watch video, play music, surf the web, use over 140,000 apps (it's iPhone app compatible), look at photos.
It'll be a revolution in so many ways.
I'm particularly looking forward to what it will do for electronic books. Is this the iPod for the book publishing world? It's way beyond Kindle. The big question I want to know is will it allow split screen function to be able to run two products or kinds of media side-by-side? The context of two pages presented side-by-side is extremely powerful and one of the things I like most about the form of the book.
Watch the video here.