Cymbolism – Color Psychology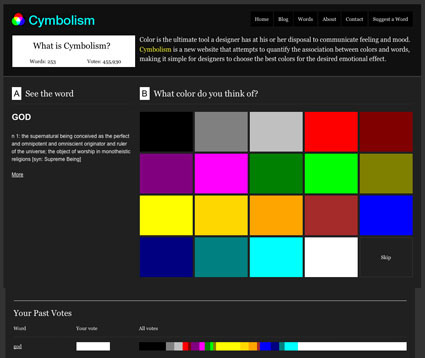 Find out what colors people associate with words.
For instance, a majority of voters associated the word God with white.
Choose a color for a word, then find out how other people voted.
Explore it here.
Read more on Color Psychology here.
Learn more in my digital printing and digital photography workshops.