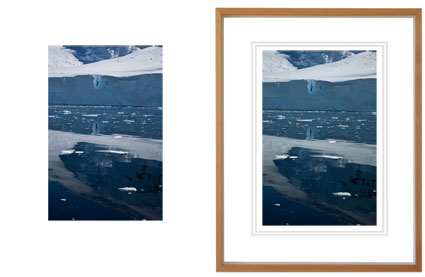 It's an excellent idea to evaluate final proofs under glass (or plexiglass). This is particularly true if you're using very thick or low grade glass. Often, when see under glass the print appears ever so slightly darker, lower contrast, and sometimes greener. There's no ideal glass or plexiglass to evaluate proofs with. Use whatever the print will be viewed under. What you want to be able to do is adjust subsequent proofs so they look ideal in the final viewing state of the print, which is rarely bare.
Find out more with my free Lessons.
View more on my DVDs Fine Art Digital Printing and Fine Art Workflow.
Learn more in my Workshops.