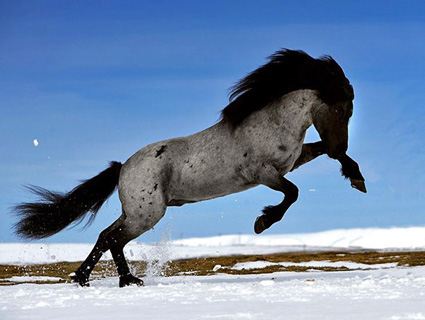 The Icelandic horse is a breed of horse that has lived in Iceland since the mid-800s AD, having been brought to the island by Viking settlers. It has since been bred for centuries without the addition of outside bloodstock. The most beloved trait of the Icelandic horse is its unique character. It is very willing, brave, happy, cheerful, confident, and offer its best with very little encouragement. It's a horse that tries to please the rider, is sensible, easy to ride, and easy to handle.
Find out more about Icelandic horses here.
Read more about John Paul's Iceland workshop (August 18-22) here.
Focus on Nature (Photography Workshops in Iceland) recently announced 15% discounts on their 2008 workshops. The discounts are made possible by excellent response from sponsors.
Enroll now! Space is limited.