Blurb's BookSmart Makes Design Easy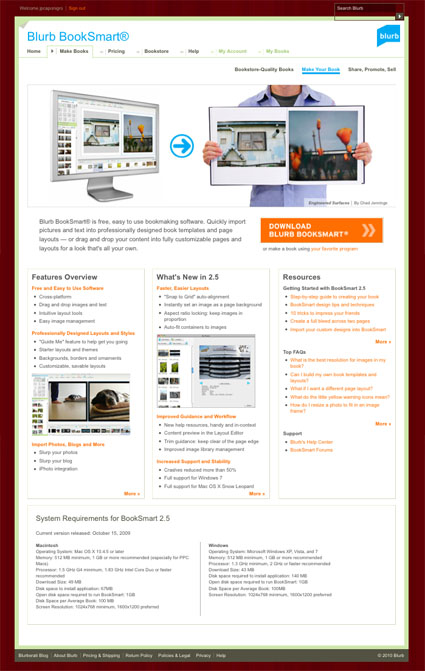 Blurb's BookSmart software makes designing books easy. Don't know how to use InDesign or Quark? No worries. Just want to make a book? Can do. It's great to use software that intuitively teaches you how to use it as you work with it.
Daniel Milnor makes Blurb books in as little as 20 minutes.
Check out his On Approach here.
Blurb's new Color Management Resource Center offers BookSmart help.
Find more BookSmart tips here.
Check out these great design books I recommend.
Find my Blurb book Antarctica here.
Learn more in my Fine Art Digital Printing Workshops.