Use PDFs to Make Blurb Books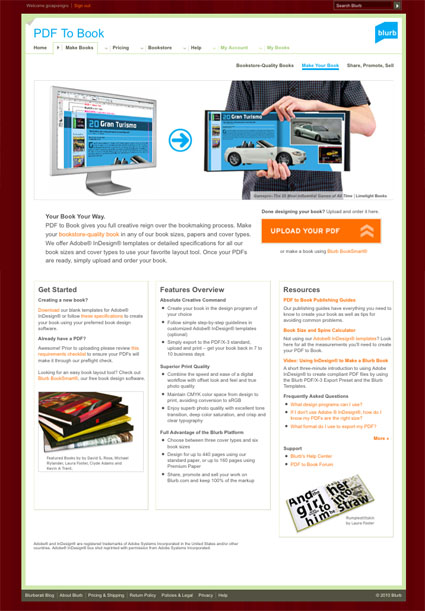 Want to design your Blurb book with something other than BookSmart.
Want to use InDesign or Quark?
Make a PDF with them.
Then make a Blurb book from the PDF.
This way, you'll have all the refined control of professional design software and still get print-on-demand books from Blurb.
Learn more about Blurb PDF workflow here.
Watch 3 helpful videos here.
Check out these great design books I recommend.
Find my Blurb book Antarctica here.
Learn more in my Fine Art Digital Printing Workshops.