Take Inventory of Your Associations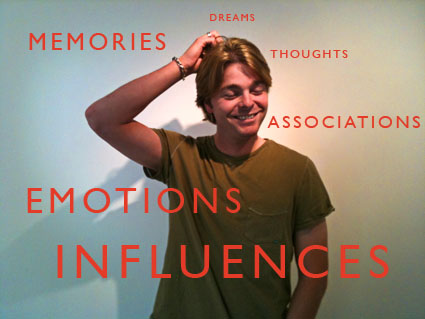 Before you photograph, write. After you identify the things happening outside you, take a little time to explore what's going on inside you. The events around us trigger many associations and emotions, sometimes subtle and sometimes dramatic. Often, it's the inner dimensions of ourselves that we bring to image-making that make our work truly moving to other people. We all bring something different to each and every moment. To really be there, you have to know who you are. Find out. What are you bringing to the picture? Did you show up?
Write spontaneously and unselfconsciously. Give yourself freely to the moment. Be thorough. Go deep. Write until you have nothing left to say. And when you feel you don't have anything left to say, ask yourself if that's really so. Don't evaluate your results or yourself until after you finish. Tell yourself how you really feel. Later, you can decide what to share with the rest of the world and how you'd like to do it. This kind of personal research will help you gain a greater understanding of your world, your self, and your photography. As a result, all three will improve.
Explore the power of words in these related resources.
Learn more creative techniques in my Illuminating Creativity workshops.