New Work 2010 Exhibition Preview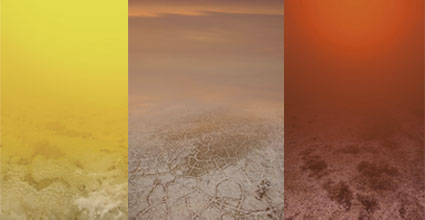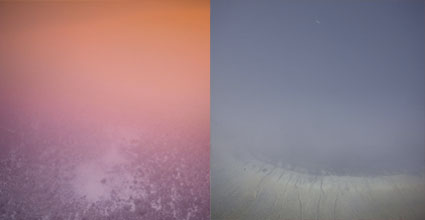 Here's an interesting sampling of images from my upcoming exhibit – New Work 2010.
All of the source images for the ground in these composites are drawn from Iceland.
While the body of work (Reflection) isn't site specific, it's interesting to note that many of the images are drawn from similar locations. In the case of the ground exposures a majority of the sources came from Iceland, Utah, and California.
When successful work becomes more site specific like this I ask "What was it about that place that worked so well?" or "What was it about my experience of that place at that time that worked so well?"
Then I plan to return to that location and/or that state of mind.
Find out about my Iceland workshop here.
Preview the book here.
Learn more about my upcoming exhibit here.