Smithsonian Features My Process Sketches They've Collected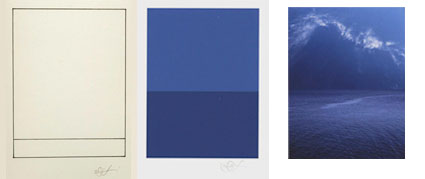 The National Museum of American History's Blog features preliminary sketches, both physical and digital, that detail my creative process while developing images for my series Correspondence.
Line drawings, pastels, and digital sketches were all used to explore possibilities before committing to the final composited results.
"… by exposing the time and planning the photographer took to create his final print, these sketches highlight the fact that today's works of art, though digital, nevertheless do not simply fall from the sky. In a world that is increasingly instant, this documentation of a digital art photographer's process reminds us of the importance of slowing down and going through experimental drafts before committing to a final decision, a timely reminder for artists and patrons of the arts alike.
Despite the time-saving advantages technology affords us, or perhaps because of them, it's safe to say we'll always want to know where things come from and how they are made. An idea's journey from conception to realization will always be something we want to know, and as Caponigro's attention to process shows us, even the digital world strives to leave its trace …"
Read more on the NMAH blog here.