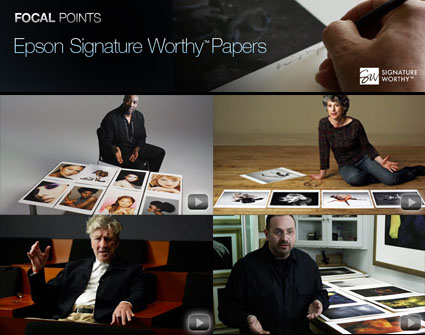 "Only the highest quality Epson papers receive the designation of Signature Worthy. Watch the introduction and view the complete interviews to see why these industry leaders choose Epson Signature Worthy Papers."
Lois Greenfield, David Lynch, Matthew Jordan Smith, Vincent Versace, Art Wolfe tell you what they like best about Epson papers.
Learn more about digital printing with my online Lessons.
Learn still more in my DVD Fine Art Digital Printing.
Learn even more in my Fine Art Digital Printing Workshops.