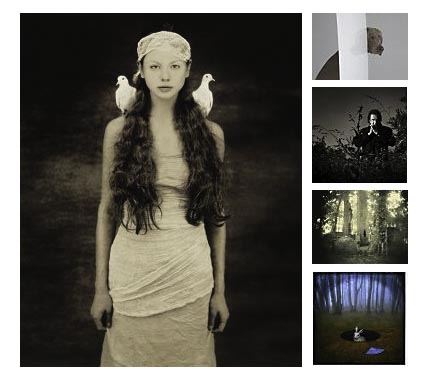 Tomorrow, July 1, 2008 the Maine Media Workshops hosts an online Benefit Auction of Photographs, the school's first public fundraiser since achieving non-profit status in 2007.
Auction items include generous gifts of work from many Workshops photography faculty and friends. Artist's contributing include Dan Burkholder, Paul and John Paul Caponigro, Robert Farber, Micheal Grecco, Greg Heisler, Connie Imboden, Stephen Johnson, Sean Kernan, Jay Maisel, Sally Mann, Andrea Modica, Elizabeth Opalenik, George Tice, William Wegman, Maggie Taylor, Joyce Tenneson, and many, many more.
The live auction preview is currently available on eBay Live Auctions. The auction will take place July 1. You can either bid real-time as the auction unfolds or leave absentee bids for your favorite pieces. All bidders, even current eBay customers, need to pre-register online for this one-day live auction prior to July 1. Workshops alumni, friends, and collectors of fine photographs will not want to miss this sale!
Tell us about your favorite photographic treasures. Comment here.