Give Yourself License to Sing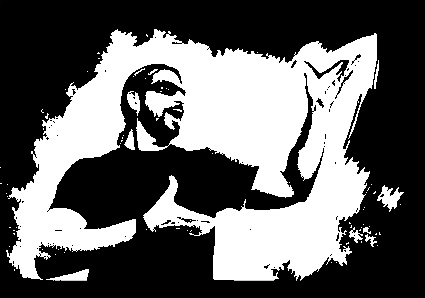 Recently, I was leading a workshop in Joshua Tree National Park. We'd come to a place called White Tank for evening light. Perched high on a cliff, I looked down into the surrounding valley and saw a young woman wandering through magnificent boulders and fabulous cacti. She was drifting slowly, almost aimlessly through the scene with her right hand raised in the air – singing. As the sound drifted through the sun drenched evening air, I couldn't tell if she was singing a children's song or an African chant. She was utterly unselfconscious and seemed completely absorbed in the moment. Her moment helped me appreciate my own more. I wondered, "Why we don't all give ourselves more license to sing?" Children do it. Adults often don't. We compare ourselves to professional singers.We grow self-conscious. We become silent. We forget to sing. What if we spontaneously sang more? Would we come to know our voices better? What if we allowed ourselves become completely absorbed in the moment more frequently? Would we appreciate the passing of each moment more? Would we find ourselves appreciating the things around us more? Why wouldn't we do these things? Are the reasons we give ourselves for not doing these things as helpful as the reasons we can find for doing them? Why not sing more? What is the truest sound for this moment? Go ahead. Make a noise. It doesn't have to be perfect. It just has to be real.
Find more inspiration in my Creativity Lessons.
Learn more in my Digital Photography Workshops.