WVIL – Part 32MP Camera & Part SmartPhone?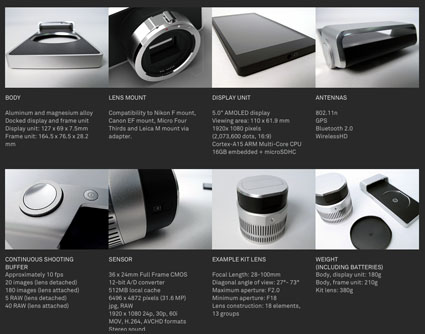 ?

The WVIL concept camera. Part smartphone and part 32 MP full-frame CMOS digital camera. The lens detaches from the camera but still works and can be remotely triggered and then the files can be instantly uploaded to the web.
Find out more about WVIL here.