New Image – Refraction LXXVII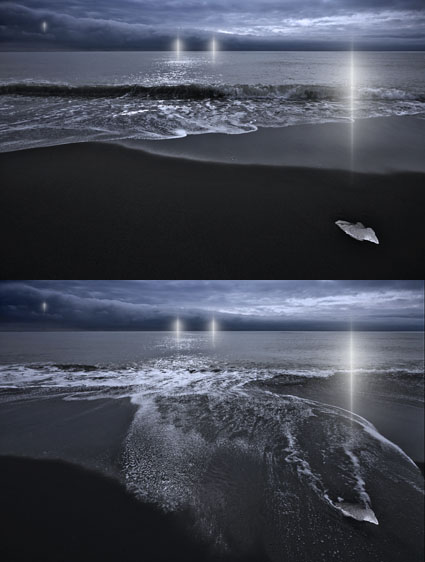 I issue quantum editions of select images from my series Refraction; the viewer can choose how many and which versions they would like created for them.
To date most of these editions offer variations in the number and position of the lights within them. In this image, variations in states of the background are presented.
Changing states and different rates of change are important themes in all of my work.
I find reversal to be the most rewarding creative strategy. Whether it succeeds or fails, I always learn something valuable from trying it.
Read my ebooks Reversal and Breaking the Rules.
See more new 2011 images here, here, here, and here.
The exposures for this image were made in Iceland.
Learn about my Iceland digital photography workshops here.