Turn Your Blurb Books Into eBooks.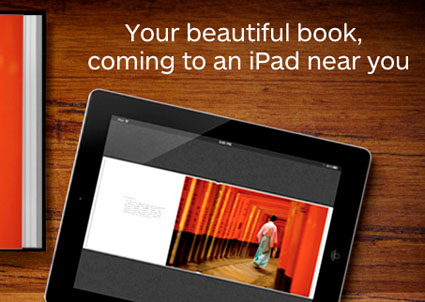 Turn your Blurb books into ebooks compatible with the iBooks app.
Transform your books with one click; Blurb does the rest.
Set your price; charge as little as $1.99.
Flip through pages, search text, zoom in on full-resolution images and more.
Learn more at Blurb.
Read more thoughts on Blurb ebooks here.