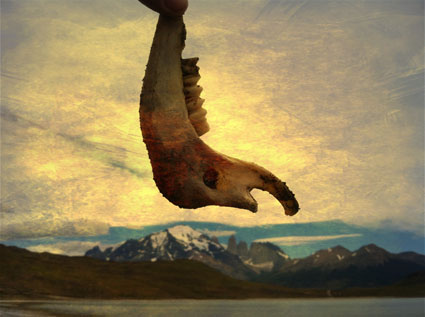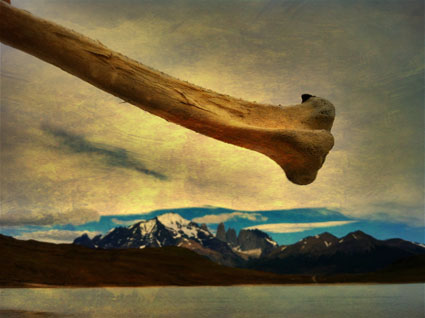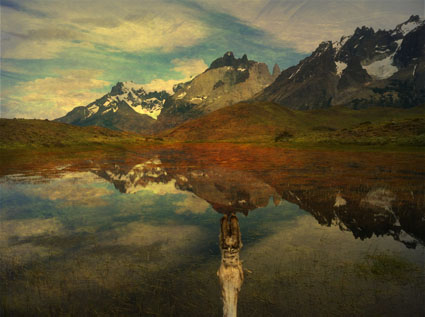 (The landscape surrounding Torres Del Paine reminded me so much of the New Mexican landscape I was raised in that I found myself revisiting themes typical of New Mexico in the images I made in Chile.)
During the second part of our Antarctica extension in the famous Torres Del Paine National Park, Chile.
Dirt roads get you into the remote Torres Del Paine National Park (Chile) and to and from its five main regions. The three horns of Torres Del Paine mountains are the most impressive feature of the region, giving the entire range a surreal air. You'll need a long lens to fill a frame with these key features or to do some serious trekking, which is the best way to experience this park but requires time, equipment, and physical fitness. The landscape surrounding these impressive mountains is arid, dotted with large and small lakes that attract the local fauna – puma, guanaco (one of south america's five llama species), and a variety of raptors including condor and caracara. Early and late light and weather (fantastic lenticular clouds are common) makes or breaks landscapes here, so plan a visit at the best times of year and plan to spend a little extra time in case you have to wait for conditions to change.
There are five hotels in the park. We stayed at Hosteria Pehoe, charming though a touch run down, this tiny island retreat offers stunning views of the Torres just paces from your room.
A good guide will help you make the most of your visit.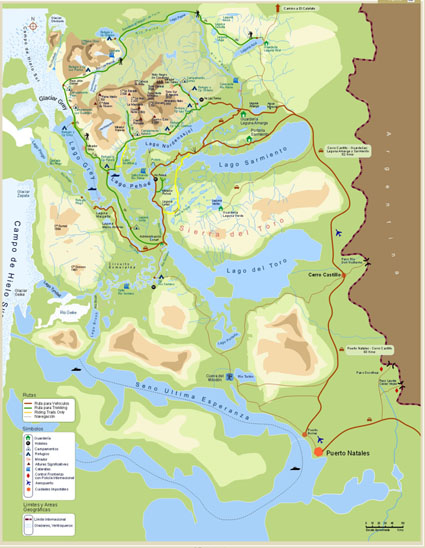 View more maps here,