Ansel Adams – Empowering Others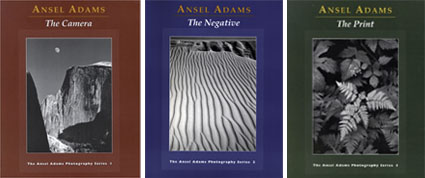 Ansel Adams impressed me as a boy. What impressed me was the total package: his images (He helped codify a movement and a genre.); his technical mastery (He refined and disseminated the zone system.); his educational efforts through books (They are still in print today.) and workshops (He set up his own program and invited others to teach with him.); his environmental advocacy both locally (It's hard to think of Yosemite without thinking of Ansel Adams.) and nationally (He had a strong relationship with the Sierra Club and many other environmental organizations.); his strong networks of friends in wide-ranging fields (They included the painter Georgia O'Keefe and the activist David Brower.). What's more, all of these elements worked in concert with one another creating a marvelous synergy where each enriched the other. At the end of his life, he wasn't the wealthiest man alive, but he was rich beyond measure in so many other ways and he left us knowing he had made major contributions. Perhaps more than any other photographer he influenced both his medium and his culture and he did so by empowering others.
Ansel Adams life and work challenge me to think about how to make my own life's work more impactful and far-reaching.