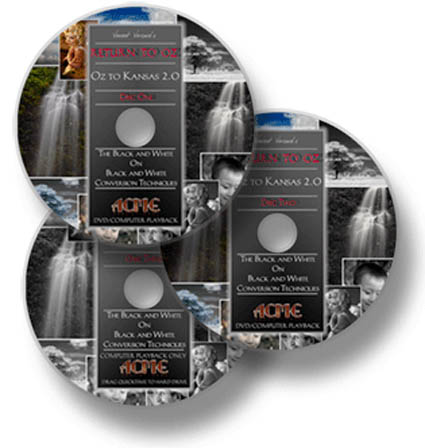 Oz to Kansas 2.0: The Black and White on Black and White Conversions covers advanced black and white conversion techniques.
Plus get free Photoshop actions and a custom Configurator panel to make these techniques fast and easy.
The limited time only preorder price $59.95 (save $10) with free shipping. Expires soon!
Order your copy today!