Colin Smith – Online Video Tips @ PhotoshopCafe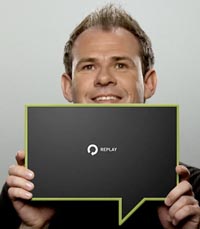 Colin Smith is the force behind PhotoshopCafe a dynamic website/web community where you can also find his high quality training DVDs. Colin also gives 9 useful video tips online – Dotted Lines, Portrait Glow, Straighten Images, Wacom C Panel, Dodge and Burn, Rollover in DW, Connect FTP, Double Glow Text, Text on Cylinder. There free!
Check them out here!
See the face behind the tutorials here at NVIDIA's Speak Visual.com.
Check out Colin's DVDs here.
Check out my DVDs here.