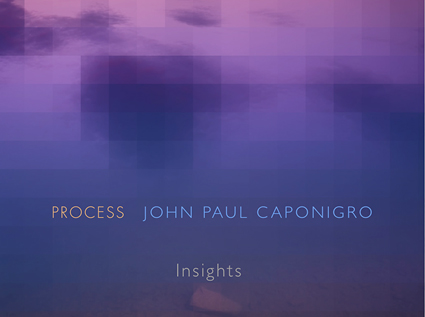 How artists get there is just as important as where they arrive. My new ebook Process examines many aspects of my creative process – writing, drawing, painting, photography, Photoshop, iphoneography and more. Thirty-three chapters are organized into five sections – Color, Composition, Draw, iPhone, Write – showing how each discipline contributes to the completion of finished works of art.
This ebook reveals that an artist's creations are produced by not one but many activities in many media and that the creative process is a never-ending journey of discovery that offers surprising insights along the way.
192 pages fully illustrated
$12.99
$9.99 for Insights enews members. 
(Email info@johnpaulcaponigro.com for discount code.)
Buy the PDF here
Download a free preview here.