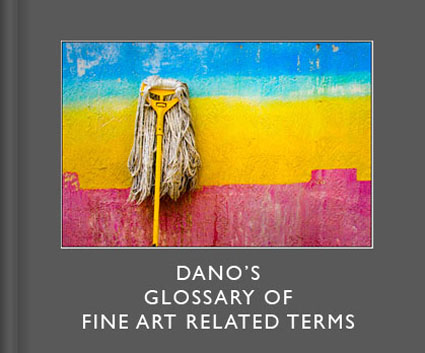 Thought you knew what a hickey was? Never knew paper had a tooth? Had no idea it out gasses? Learn these terms and you'll not only be able to speak more knowledgeably about printing, you'll also know what to look for in prints and how to get the best results in your prints.
Epson's Dan Steinhardt assembled a great Glossary of Fine Art Related Terms.
It's not published; it's a useful resource that's circulated around the web.
Dano generously shares it with us here!
Thanks Dano!
Find out more about Dan Steinhardt here.
Bookmark this post and you'll be able to quickly find terms anytime anywhere.
.
Dano's Glossary of Fine Art Related Terms

Abrasion Resistance
The resistance to scratching of a surface of paper by other paper surfaces or other materials.

Absorbency
The ability of a material to take up moisture.

Acid Free
(Neutral pH of 7.0) During paper production, treatment employed with a mild base is employed to neutralize the natural acids occurring in wood pulp.  Buffering may also be used to prevent the formation of additional acids. If prepared properly, papers made from any fiber can be acid free. Read More