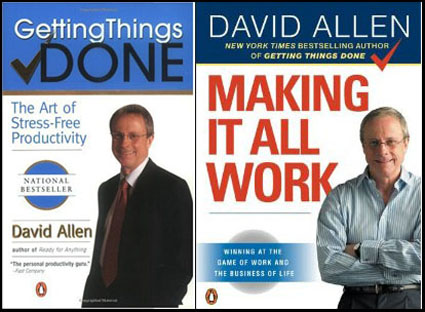 I don't make new year's resolutions. I make those kinds of commitments at any time of year, whenever it becomes clear they're necessary. But I do make plans at the beginning of every year. I review my mission, goals, projects, and actions lists. Doing this helps me clarify where I want to go, make sure I'm on the path to getting there, outline the steps necessary to get there, and set realistic timelines.
.
Whether you're engaged in your creative life professionally or simply as a vehicle for personal growth (an important distinction to make), I recommend you set a mission (why you're doing it), goals (what outcomes you want), projects (the big things you do)(set goals for 1 year, 2 year, 3 year, 5 year, and end of life) and actions (the small steps you take to getting your projects done)(detail your 1 year next actions list) for your creative life. You don't necessarily need to break your long-term projects into next actions, but at a minimum take the items on your 1 year projects and list the individual steps you need to take to make them happen in chronological order.
.
Ideally, you'll have mission / goals / projects / actions for your life. Make sure the creative mission / goals / projects / actions are in alignment and compatible with your big picture. I review my past year's progress before I set a new year's projects and action lists. Over time, I've found I've become more realistic about how much to take on and how long it will take to get things done. (But don't be afraid to dream big! Blue sky thinking is important for connecting with your deepest values.) I always find a few things on my list that have been postponed (and I ask why) and a few get dropped altogether – because I decided to prioritize even better opportunities along the way. I also find that things get added to my past year's list that weren't on it at the beginning of that year. It's important to be open to new opportunities along the way. For that reason, I recommend you review your lists periodically, especially when new major projects are considered. You'll find this process gets easier every time you do it. The first time you do it is always the hardest; it requires a lot of soul searching and some setting up; once you find your answers and you set up your system it's much easier to do the next time. A plan is a work in progress. The best plans can be flexible.
The plans you make are there to further your progress. But if you don't make plans, life just happens and you may not make the time for the things that matter to you most. Make that time.
Happy New Year!
PS
David Allen does an excellent job of describing this process in his books Getting Things Done and Making It All Work. I highly recommend them. They changed the way I live my life. And they've helped me be even more effective and fulfilled. But don't wait to read his books to get started! Just get started!