Set Your Mission, Goals, Projects, Actions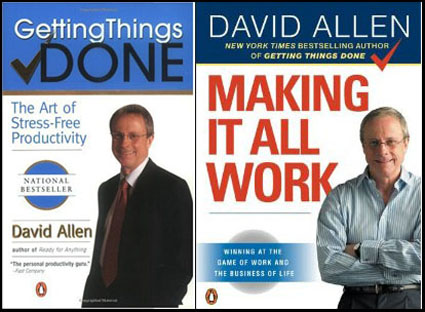 I don't make new year's resolutions. I make those kinds of commitments at any time of year, whenever it becomes clear they're useful. But I do review my plans at the beginning of every year because plans can change. The point of a plan is to empower you not to lock you in. I review my mission, goals, projects, and actions lists. The first time was the hardest because I had to create them from scratch; now all I have to do is update them. Doing this helps me clarify where I want to go, make sure I'm on my path, taking the steps I need to make get there.
Whether you're engaged in your creative life professionally or simply as a vehicle for personal growth (That's an important distinction to make.), I recommend you make a plan for your success and that you define what success is for yourself.
Write down your …
Mission – why you're doing it
Goals – what outcomes you want from what you made
Projects – the things you make that accomplish your goals
Actions – the small steps you take to get your projects done
Think of this as a matter of close or from what altitude you're looking at your creative life.
What you write will get more detailed or longer as you get lower on this hierarchy.
At 10,000 feet, your mission can be stated in a single sentence.
At 3,000 feet, you might see many goals, each with a single sentence.
At 1,000 feet, you may see more than one project for a single goal.
On the runway, you'll have a list of many actions you need to take to finish a single project.
Here are a few tips to make doing this important work easier.
Avoid the tendency to put too much on your final list. It's good to get it all out in a first draft, but then pare it down to the essentials. What can't you let go of? What's the minimum you need to feel fulfilled? Making these decisions doesn't limit you to doing more (including surprises as you make your creative journey), rather they provide clarity and direction to make sure you get your most important things done.
Think long term – 1 year, 2 year, 3 year, and end of life. When you know your ultimate goal it's easier to reverse engineer your way to get to the successes you defined for yourself rather than just letting it happen and hoping you'll be satisfied with what you get.
Break important projects down into smaller actionable items and place them in chronological order so you know what to do next and don't run into delays in your progress.
Review your plans every year and also when major changes happen. I review my past year's progress before I set a new year's projects and action lists. Over time, I've found I've become more realistic about how much to take on and how long it will take to get things done. (But don't be afraid to dream big! Blue sky thinking is important for connecting with your deepest values.) I always find a few things on my list that have been postponed (and I ask why) and a few get dropped altogether – because I decided to prioritize even better opportunities along the way. I also find that things get added to my past year's list that weren't on it at the beginning of that year. It's important to be open to new opportunities along the way. For that reason, I recommend you review your lists periodically, especially when new major projects are considered. You'll find this process gets easier every time you do it. The first time you do it is always the hardest; it requires a lot of soul-searching and some setting up; once you find your answers and you set up your system it's much easier to do the next time. A plan is a work in progress. The best plans can be flexible.
Making a plan for your creative life makes it easier to decide when to say yes or no to new opportunities. Does the new thing help you achieve your longer-term goals? If yes, do it. If no, pass.
The plans you make are there to further your progress. But if you don't make plans, life just happens and you may not make the time for the things that matter to you most. Make that time.
David Allen does an excellent job of describing this process in his books Getting Things Done and Making It All Work. I highly recommend them. They changed the way I live my life. And they've helped me be even more effective and fulfilled. But don't wait to read his books to get started! Just get started!