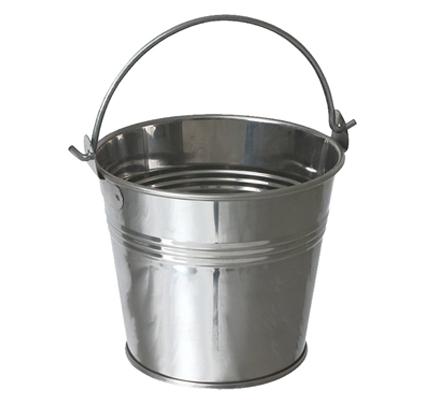 What's a bucket list? A list of things you want to do before you "kick the bucket" or die. At first, making a bucket list sounds macabre. Once you consider that a bucket list is really about identifying the things you want to do most while you're alive, you'll quickly realize that it's not scary or depressing at all. It's exciting! You make a bucket list to help you live the life you really want to live.
Ask the important questions. "What do you most want to do before you die?" Or, "What things haven't you done that if you don't do them your life will feel incomplete?" Some people never ask this question, until it's too late. Those that do ask and answer these questions have a much greater chance of living the lives they want to live than those who don't.
Start your list. It's never too early or too late to start a bucket list. Younger people often think there's plenty of time to ask these questions and make their bucket list – later. Don't count on it. Start now. Imagine the life you will live if you do! Older people sometimes think it's too late for them to start a bucket list. It's never too late. It's likely that as you grow older your list will become shorter – and quite likely more important than ever.
It's your list. Only you can answer what you want to add to your list. Still, looking at other people's bucket lists may help you identify things that you'd forgotten or had never thought of. It can be both enjoyable and meaningful to compare lists with your friends. Doing this may help you clarify your thoughts and feelings and make important decisions.
Make your list a garden of possibilities. Grow your list. Weed your list. Train your list. Long is good. If you don't list everything, important things may be missed. Unmanageable isn't. Your list may quickly grow so long it becomes impractical and unmanageable. Rather than making your list shorter and limiting your possibilities, rank your list, sequencing the items in order of importance. Put the most important items at the top of your list. Identify the most important thing, the three most important things, the six most important things, and the twelve most important things. For each item, ask yourself, "What is so important about this?" Remember, the only right answer is your answer. By thoughtfully considering what's on your list, your thoughts and feelings about yourself and your life will become clearer. Align your goals with them. You may find that when you identify important qualities and outcomes you find other ways, possibly even better ways, to satisfy them.
Work your bucket list. It's not written in stone. Your list is there to serve you, not the other way around. Instead of writing your bucket list once and putting it away, revisit it – frequently. Visualizing the things on your list will increase the likelihood that you will accomplish them. You can do many things with your bucket list –remember things, clarify goals, set and revise priorities, add new relevant items and remove outdated ones. Though it may grow shorter, your bucket list is never finished – until you're finished.
Take action. Making and managing a list isn't enough. You have to start making things happen. For the most important items on your list, ask "What thing(s) do I need to do to make something happen?" "Are there other people who can help me make it happen?" While it's most important to identify the most important things on your list, it's also important to identify the easiest things to do. At any given moment, there's always a new balance to be struck between effort and resources. Don't let the little stuff get in the way of the big stuff, but do enjoy it. Doing these things will quickly give you a sense of accomplishment. You can do this! Once you start making things happen for yourself, you'll find this becomes habit-forming. It's a good habit!
Give yourself a timeline. It's easy to get distracted or make excuses. And, there are some things that can only be done at specific times, sometimes for a limited time only. Often, the distractions or excuses come from other people. Make time for yourself. Having trouble rationalizing this? Add up all the time you spend doing things for other people. Now add up all the time you spend doing things for yourself. If you're like most people, you'll quickly see that an imbalance. So, don't you deserve a little more time for yourself? Imagine what the benefits to both yourself and everyone you help or spend time with will be, if you make time for the most important things in your life and become the best you you can be.
Record your accomplishments. List the items you do and the dates you did them. (You may even want to make notes on the benefits of having done them.) I recommend you make this a part of your bucket list. Then, whenever you look at your bucket list, you'll see that you're moving forward. In time, looking at this part of your bucket list will probably bring back many fond memories.
Still don't have a bucket list? What's stopping you? It's your life. A bucket list will help you make it more so.
Read more in my Creativity Planning resources.
Get our DPD Buck List Destinations ebook free.