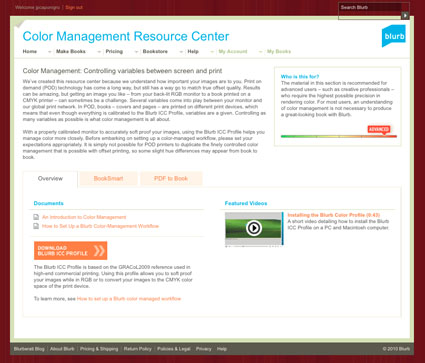 Blurb's new Color Management Resource Center is online.
You'll find video tips for using Blurb ICC profiles, using BookSmart, and making Blurb books from PDFs.
It's part of Blurb's continuing commitment to advance print on demand quality.
Catch my Blurb seminar at Palm Springs Photo Festival – March 31.
Find my Blurb book Antarctica here.