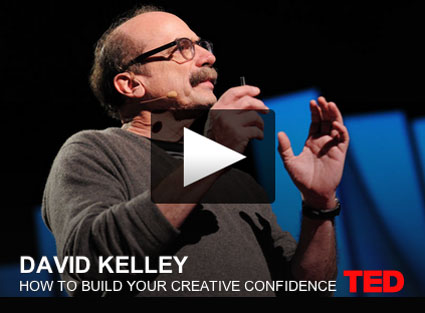 How To Build Your Creative Confidence – David Kelley


"Is your school or workplace divided into "creatives" versus practical people? Yet surely, David Kelley suggests, creativity is not the domain of only a chosen few. Telling stories from his legendary design career and his own life, he offers ways to build the confidence to create.
David Kelley's company IDEO helped create many icons of the digital generation — but what matters even more to him is unlocking the creative potential of people and organizations to innovate routinely."
Watch more creativity videos here.