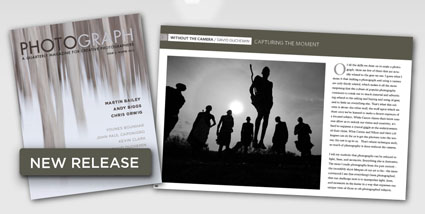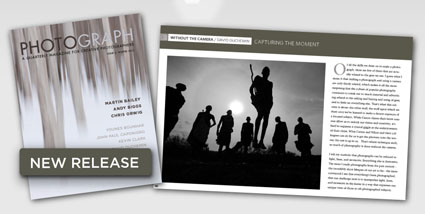 There's lots of inspiration in Issue 2 of PHOTOGRAPH magazine, which includes featured portfolios and interviews with Martin Bailey, Andy Biggs, and Chris Orwig, as well as articles from David duChemin, Nicole S. Young, John Paul Caponigro, Martin Bailey, Al Smith, Jay Goodrich, Piet Van den Eynde, Younes Bounhar, Kevin Clark, and Chris Orwig.
My Creative Composition article discusses using the frame creatively, perhaps the most essential skill in photography.
Purchase it here – $8 single issue or $24 quarterly subscription.