Sketches From Acadia, Maine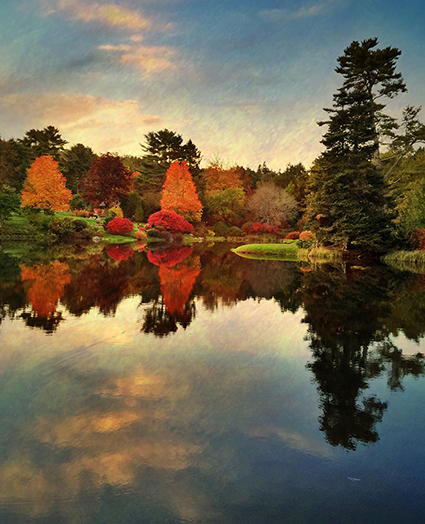 During my recent Fall Foliage / Acadia Maine Workshop we explored many of the highlights of Acadia National Park; Cadillac Mountain, Sand Beach, Thunder Hole, Monument Beach, Sieur de Monts, Wonderland and more …  including an overnight stay on the Schoodic Peninsula at The Schoodic Institute).
We had great color, great weather, and great light. Great weather means a little bit of everything; clear sunny days with direct light, overcast days with soft indirect light, fog and mist, even a little rain (perfectly timed, mostly over night). It was an almost perfect study of weather, the many lights it brings, and the many moods it creates. We oscillated between two powerfully magnetic poles, the colorful forests and dramatic seacoast.
People ask me if it's challenging to make images in a place I've visited so many times. I tell them its like reconnecting with an old friend; the relationship gets deeper. What's most challenging is that many of the subjects don't complement and even challenge key aspects of my life's work, so I take a lighter more personal approach and rather than rushing to finished professional results I engage in deep play, asking many questions and trying many things, both new and old, to find more clarity in my creative life.
Here are a few of the sketches I produced on sight with my iPhone.
You can enjoy many more images on Google+.
Find out about my next Fall Foliage / Acadia Maine Workshop here.
Email info@johnpaulcaponigro.com to receive advance notice on our next Acadia Maine Fall Foliage Workshop.