Check Out PHOTOGRAPH Issue 13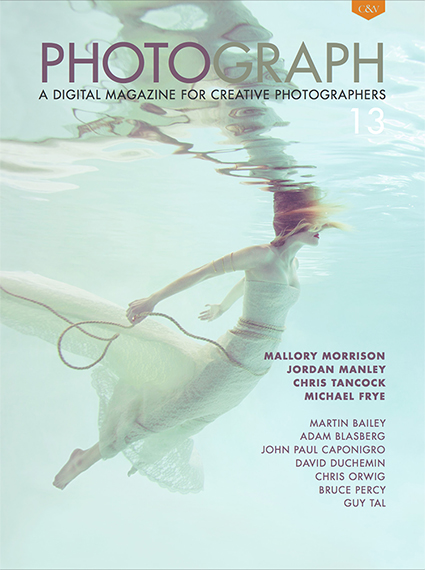 Here's what David DuChemin shared about PHOTOGRAPH Issue 13.
"Issue 13 of PHOTOGRAPH magazine highlights a variety of photographic adventures (close to my heart!), including the strength and elegance of being underwater, climbing to heart-stopping heights, hiking through the mystery of the Dowrog, and the sport of finding just the right light in a place you know like the back of your hand.
I'm thrilled to feature the portfolios and interviews with Mallory Morrison, who flows into the feeling of summer with a unique and graceful combination of fashion and dance—underwater; photographer/videographer Jordan Manley, who makes his craft a physical art; rural documentary photographer Chris Tancock, whose numerous collections are all made within a five-mile radius of his home; and the majestic Yosemite landscapes of Michael Frye, who has found the Park to be his perfect muse.
In addition to the featured portfolios, contributors John Paul Caponigro, Bruce Percy, Guy Tal, Chris Orwig, Martin Bailey, Adam Blasberg and I jump in with articles on improvisation, size, the philosophy of returning, finding your creative habitat, configuration, optimal focus modes, and how to make portraits in the tiniest of spaces."
This installment in my column Creative Composition explores the power of Size.
Get 25% Off through Wednesday June 24.