PHOTOGRAPH 16 – The Final Issue – Free Today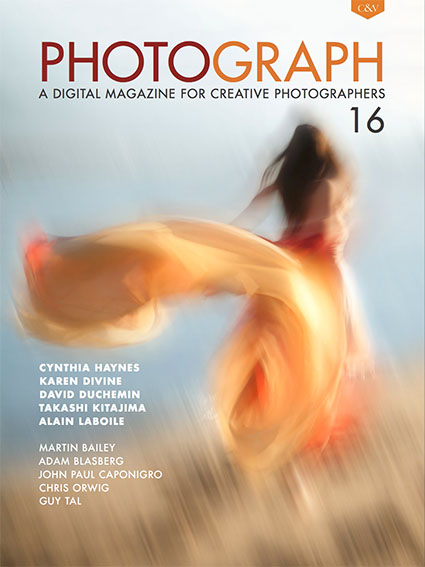 "Issue 16 of PHOTOGRAPH magazine highlights the diversity of vision and creative expression. Issue 16 is a stylish send off (It's the final issue!), featuring the work of Cynthia Haynes, Karen Divine, David duChemin, Takashi Kitajima, and Alain Laboile, and articles from regular columnists Martin Bailey, John Paul Caponigro, David duChemin, Chris Orwig, and Adam Blasberg. We hope this magazine inspires you to see differently as you continue to hone your vision."
I discuss Using Psychology To Strengthen Your Composition.
Get your copy here.