My New eBook & Catalog – Revelation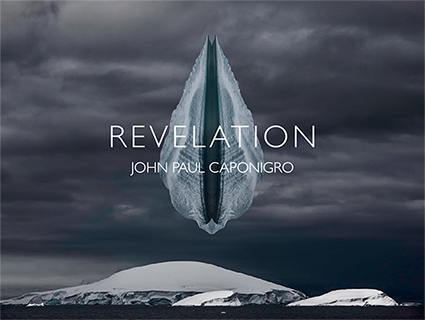 Revelation gathers images inspired by encounters with the arts of "primitive" or "primal" cultures. This ebook collects photographs from both polar regions – Greenland and Antarctica.
Excerpt from the accompanying essay …
"My work is not a simple document of my encounters with the varied spirit(s) of nature; it is a collaboration with it. An important aspect of this work is bringing into focus not just what is seen with the naked eye but what is experienced by the whole being – body, mind, and emotion. The process of creating these images is like dreaming while I'm awake. Some of these visions were discovered in dreams, some in waking reveries, some in conscious visualizations, and some were discovered directly through the process of making images. Whether the images arise in the moment or long after the moment has passed, the essential experience is extended, like a seed that once planted germinates, blooms, and bears fruit. Regardless of where I'm creating – on site, in transit, or in studio –  the places that have touched me deeply are always with me."
View / Read more here.
View more images here.