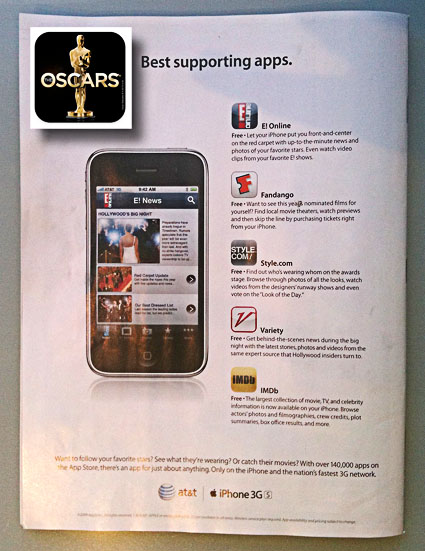 Enhance your Oscars experience tonight with free iPhone Apps.
Entertainment magazine has a great add for Oscar related iPhone apps on the back of this week's cover. They recommend E! Online, Fandango, Style.com, Variety, and IMDb. They forgot one – the official Oscars app.
You can find them all on iTunes.
Find the iPhone photography apps and accessories I use here.