Tag Galaxy – Search Flickr Visually
Tag Galaxy offers an interactive way to search Flickr visually.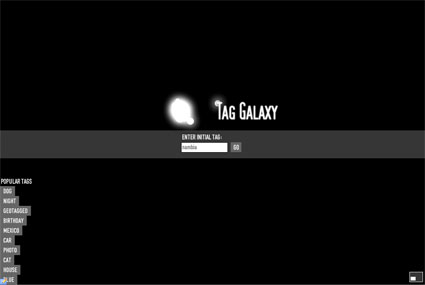 1    Type a tag and a galaxy of related tags will appear as orbiting planets.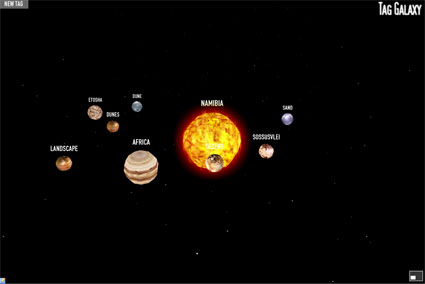 2    Click on a planet and images will be assembled in an interactive orb.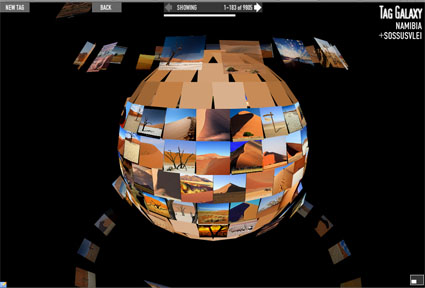 3    Click on an image to see the whole image with title.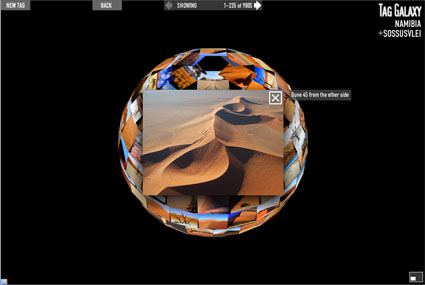 4    Click again on the image to learn detailed information about it.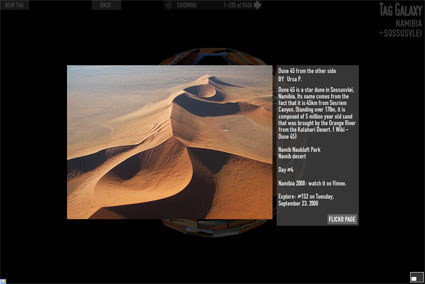 5    Click Flickr Page to go to the source file and see comments and more.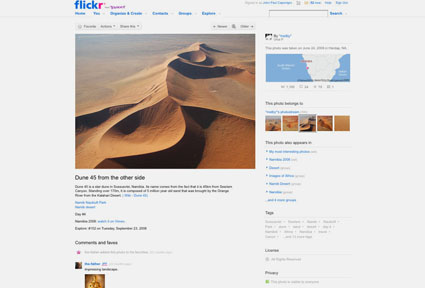 Visually find images on Flickr and connections between them with Tag Galaxy.
Try it now!
See my Namibia and Antarctica galleries on Flickr here.
Stay tuned for more.