Doing It For The Love Of Doing It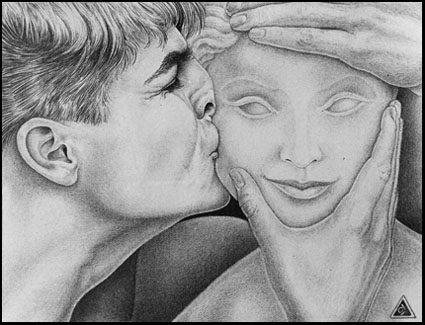 The word amateur comes from the Latin word amator (lover). Amateurs simply do things for the love of doing them. Over time the word amateur has come to mean doing things with less education, discipline, and craft. Amateurs rarely create great works of art. Yet, we'd all be wise to reconsider the original meaning of the word amateur and do more things for the love of doing them – even if we have to learn or relearn to love the things we have to do. No great work of art was ever made without this kind of passion. Passion is a prerequisite for excellence.
One danger professionals face is losing the spark of passion and the thrill of discovery along the way to achieving proficiency. I often recommend that creative people who have developed a significant proficiency in one creative discipline become amateurs in another creative discipline. It can be extremely challenging to engage in a creative discipline you know well to be spontaneous and to give yourself license to experiment within it. But that's exactly what you need to do to do your best work and to make break throughs.
When we experiment we tend to be less results oriented and more process oriented. When we experiment we don't expect perfect results the first time we try something; instead we hope to find new insights that can later be perfected. When we experiment we don't fear failure; in fact we consider it part of the process. When did we forget that learning from failures is how we make discoveries and improve? When does our fear of failure keep us from succeeding in new ways?
Working in a secondary creative discipline can give you a fresh perspective on your primary creative discipline and the creative process in general. How are the two similar? What creative strategies are most useful in both? How are the two different? Is there a way that practices in one could be applied to the other? You can find ways to hybridize the two and energize your primary creative outlet. You may even find that your enjoyment of the creative process is higher in your secondary discipline, even thought the results you achieve within it aren't as polished. This may lead you to the most important question of all, "Why do you do what you do?"
So dare to be an amateur. Do things simply for the love of doing them. Enjoy yourself. Experiment. Become more aware of your process. Do some soul searching. Make these things you do regularly.
Learn more about the word amateur at Podictionary.
Find more inspiration in my Creativity Lessons.
Learn more in my Digital Photography Workshops.