Explore Adobe Photoshop's New Extract From Image Feature To Create Color Palettes, Brushes, and More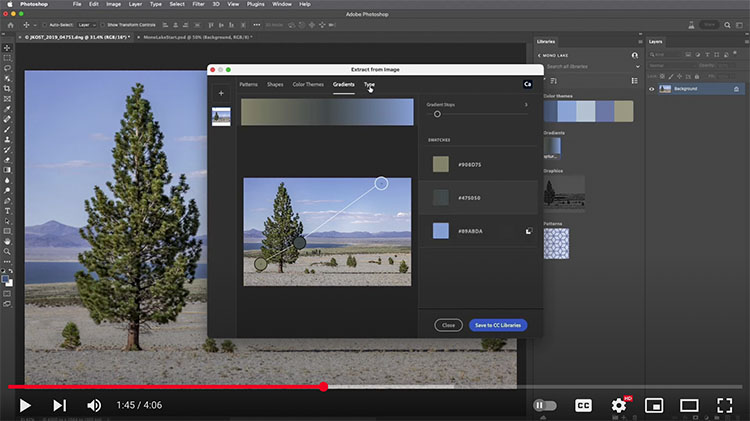 .
"The Extract From Image feature in Photoshop's Libraries panel is a fast and easy way to extract seamless patterns, vector shapes, colors, gradients, and character attributes. This video demonstrates how easy it is to start creating assets. Note: on mobile devices, you can use the Adobe Capture app to capture and upload all of these types of assets as well as brushes, looks (color lookup tables), audio, and 3-D materials!"
Learn more from Julieanne Kost here.
Learn more in my digital photography and digital printing workshops.