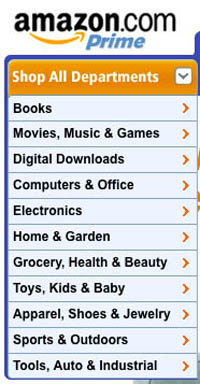 Here's an excerpt from a great blog run by a friend of mine Syl Arena.
"For a $79 annual fee, Amazon Prime provides unlimited free 2-day shipping. An upgrade to overnight delivery is just $3.99 per item. You can get a free, 30-day trial to Amazon Prime by clicking here. I've found that Amazon's prices are very competitive on all kinds of photo gear and printing supplies – especially when shipping charges are figured in.
There are two keys to happiness with Amazon Prime. The first key to happiness with Amazon Prime is making sure that the item is in stock and sold by Amazon. The second key to happiness with Amazon Prime, if you need it tomorrow, is check to see that there's still time to get it shipped today."
Syl uses a real world example of needing ink fast and gives all the details in his post. Check out the rest of Syl's post here. And check out PixSylated on a regular basis.
I use Amazon's AStore to let people know what books and products I recommend. You can find it here.