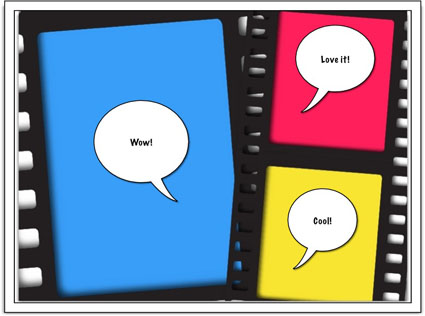 Wow! Cool! Amazing! Fantastic! Beautiful! Great image! I love it! You can feel the love online — on Facebook, Twitter, Google+, Flickr, Picasa, Instagram, 500pix, BestCamera, and countless other image-sharing services, social networks, blogs, and websites. It feels good to give and receive praise. It can be motivating!
Ask For It
Do you want more love? Ask for it! There's an implicit request for feedback when you post an image online, where people can comment on what you post. But, when you post images without a request for feedback, the number of responses you get goes down. Without an invitation, people may be hesitant to give you feedback. Or, they may not know how far to go and end up not going far as you'd like them to. So, if you're looking for feedback when you post your work — ask for it. You'll find people are quite happy to share their opinions with you.
Be More Specific
Love may not be the only thing you're looking for. If you're looking for more than love, there are many ways to find it. The way you ask for feedback can make a big difference in the kind of responses you get and how useful they are. If you don't make a specific request, the responses you get will be general and unfocussed. Conversely, you can qualify the type of feedback you're giving someone. State your approach before giving your feedback.

Ways To Give Feedback
There are as many ways to direct the kind of feedback you get as there are ways to give feedback. Here's a list of eleven different kinds of feedback and ways to ask for it. You can ask the questions of either single images or groups of images. (You can even use this list to easily copy and paste questions when you post images online. Or make your own!) …
Read my full post on The Huffington Post.
Read more related posts on cell phone photography on The Huffington Post.