Keep Your Current Projects Visible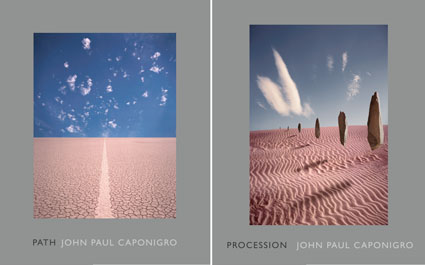 These are two book covers for projects I'm currently developing.
I create visual reminders for projects I'm currently working on. Then I place them in my working environment. They constantly prompt me to consider the work I'm developing at many times and in many moods. I sleep on it. I collect sketches and notes. I plan trips to make new exposures and list what I kind of material I'm looking for. I assemble relevant finished images in the series. I look for connections between images currently being made and images made in the past. I list many ways to develop the work.
What projects are you developing?
What kinds of visual reminders would be helpful to you?
What other things can you do to develop the work you want to do right now?
Learn more in my Storytelling resources.
Learn more in my creativity and digital photography workshops.