Dual Apps Render Sophisticated Light FX – Lens Flare & Lens Light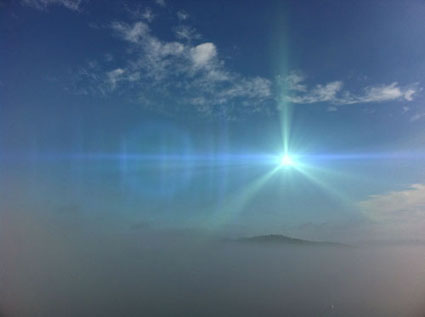 When it comes to photography, you can do a lot with a little light. Adding light into your images offers many creative possibilities: add a sparkle to someone's eyes, make highlights shine, enhance an atmospheric effect, trace a constellation in the sky, render a cinematic special effect, and much, much more. In short, you can enhance the center of attention in any image or create a new one.
Adding light into your photographs after exposure just got easier on your iPhone. Brain Fever Media makes two apps that can add light fx to your images: Lens Flare and Lens Light.
Lens Flare offers 45 different effects — mostly star patterns, some edge flares, and a few linear streaks.
Lens Light offers 54 different effects including rays, spotlights, streaks, scratches, and even suns, moons, and lightning.
Read more on The Huffington Post.