NAPP's Lightroom 4 Launch Center Is Live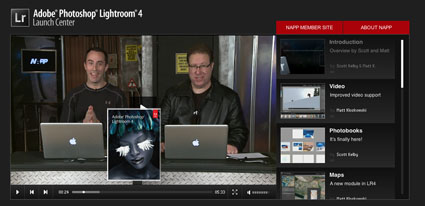 You'll find 12 helpful videos to inform you about Lightroom's latest evolution at NAPP's Adobe Lightroom 4 Lightroom Launch Center.
Topics covered include … Video – Photobooks – Maps – Enhancements – Develop – Print Module – Softproofing – Selective – DNG – Email … and more.
It's all free!
As always, Kelby and Koslowski make learning easy and fun.
View them here.
View more on Kelby Training.
Learn more in my digital photography and digital printing workshops.