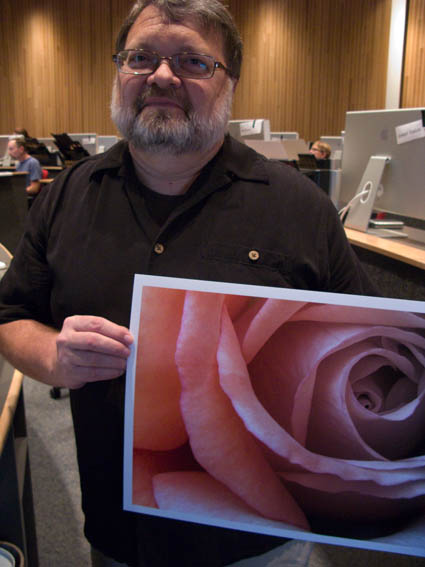 For Ollie it all came together on the final day of our workshop The Fine Art of Digital Printing (this time at the Hallmark Institute for Photography). He was able to untangle his workflow and his file structure and produce better results in less time.
Here are a few core concepts he absorbed. Keep it simple; amid multiple methods that offer equal quality, the simplest way is best. Work globally first, then regionally. Don't fix problems created during the editing process, fix the adjustments that created the problems. Organize and label your layers.
Now that the technical issues have been answered and simplified, Ollie's freer to direct his energies in more important areas of his creative growth – finding and developing his own authentic voice.
These are the kinds of dialogs Mac Holbert and I have every day with participants in our the Fine Art of Digital Printing workshop during our extensive One on One and Review sessions.
Look for future workflow sessions from Mac and I at PhotoPlus East and the Epson Print Academy.
Check out my workflow PDFs here.
Check out Ollie's website here.
Find out about the Hallmark Institute of Photography here.
Find out more about The Fine Art of Digital Printing workshop here.
Find out about my The Fine Digital Print workshop series here.