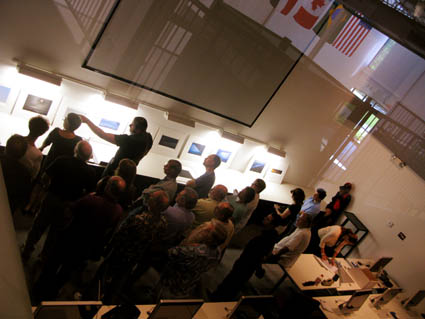 What's it take to succeed in fine arts? Perseverance, smart work, hard work, information, luck, talent, and friends – in that order. Oh, and it's not pick two out of eight, it's all of the above.
In my workshops I not only show my students my work (professionally presented), but I also discuss presentation practices, packaging, marketing, and the business of fine art. There's an art to the business of fine art. And high quality sources of information on the topic are sorely lacking in this area.
Mary Virginia Swanson does a better job of outlining the business of fine art and identifying opportunities than anyone else I know.
Check out her blog here.
Find out about the Hallmark Institute of Photography here.
Find out more about The Fine Art of Digital Printing workshop here.
Find out about my The Fine Digital Print workshop series here.